Don't Waste Your Summer: 3 Top Ways to Sort Your Rubbish This Summer
PUBLISHED: 04/07/2023
Summer is here! During these months, we 're spending time off with family and friends or working away until our next holiday. Whatever you do this summer, you can do plenty of things to make this holiday season efficient.
In this blog, we 'll touch on how clearing out your house and garden waste is a great way to create a cleaner and more inviting space for the hot months ahead.
3 Ways to Organise Your Waste
Garden Waste Removal
Summer is a perfect time to sit back and relax in your garden. But over the spring months, you might have forgotten to tend to your overgrown garden and neglected garden items. Take a walk around your garden and collect branches, leaves, grass trimmings, and general waste like old garden furniture or broken plant pots. Once you 've cleared this waste, you 'll have plenty of space to sunbathe and BBQ!
What should you do with your piles of garden waste? Contact The Waste Team! We 're the experts in garden waste removal in Leeds and surrounding areas. Simply message us, and we will safely dispose of all your rubbish. Your garden will be in great shape to relax and enjoy in no time!
Declutter and Refresh Your Home
Did you miss out on spring cleaning this year? If yes, you 've likely built up a lot of clutter and general household waste throughout your home. Now is the time to do a summer clean! Sweep your home for any unwanted clutter like broken appliances, old furniture, bumpy mattresses and any random piece of rubbish you come across.
Your household bin will only take some of the load, so your best bet lies with a waste disposal company or a skip. Filling up a skip is hard work and is an unsightly nuisance that 'll take up your drive. The Waste Team offers reliable, cost-effective house clearances and will clear out any waste that comes our way. Our expert team is trained in manual handling and will safely carry any item, big or small, out of your home.
Recycle and Compost Your Waste
There 's no time like the present to make your home an eco-friendly space. Across the UK, households create 27 million tonnes of waste on average. To reduce this waste going to the landfill, try to compost or recycle your waste where possible. Composting waste like fruit and vegetable scraps, grass cuttings and plants turns it into biowaste, which is great food for your garden. Not only will this make your garden flourish, but you 'll also reduce your carbon footprint simultaneously!
The Waste Team is dedicated to minimising our environmental impact with sustainable waste removal. Our environmentally friendly team recycle 90% of the waste we collect as a business, so when you choose us, you 'll know you 'll be playing your part for the planet.
Contact The Waste Team in Leeds for Garden Waste Removal and Household Waste Removal
Get in touch with The Waste Team offer home waste clearance and garden waste removal so they can be in great shape again. Rated 'Excellent ' on Trustpilot, we will dispose of your rubbish in the safest, greenest and most cost-effective way. Call us on 0113 2568 853 or fill out our contact form for a FREE quote today!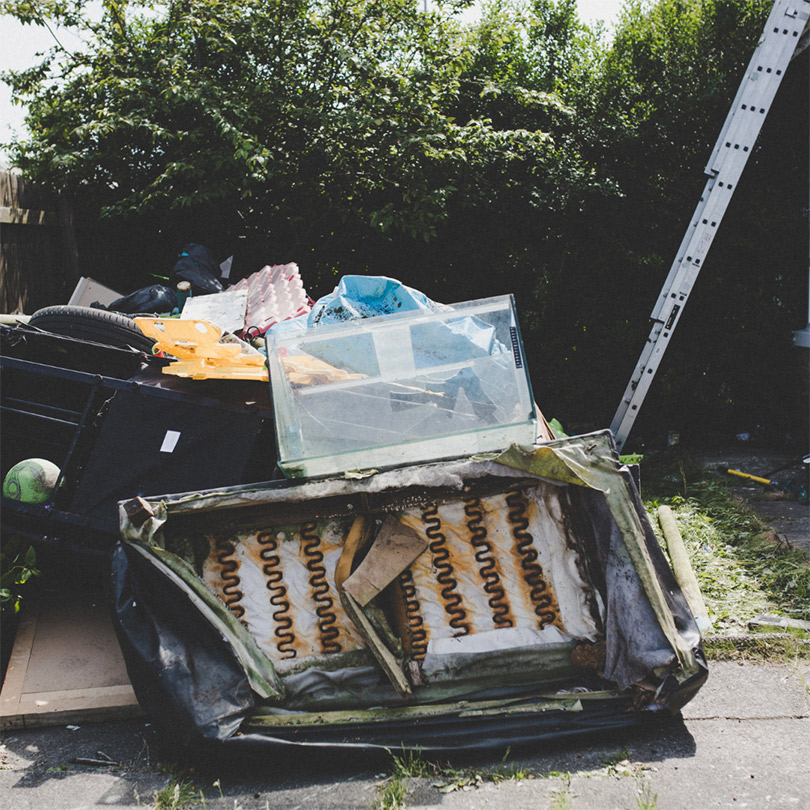 Call us for a FREE, no obligation quote on: 0113 2568 853