Strip Out Service
Sustainable soft strips for maximum results with minimal disruption.
Removing the non-structural features of a room or building can be time-consuming, costly and potentially dangerous work. Whether you're preparing a property for refurbishment, remodelling, demolition or the end of a tenancy, our experienced team can guarantee a safe and efficient strip out that's both convenient to your business as well as environmentally responsible.
Pick a date and time that is convenient for you
Sit back, relax and let us do the hard work
Why Choose The Waste Team for Strip Out Service?
Heavy items removed safely by our fully trained team
No job too big or small – all sizes and types of buildings serviced
We'll work to your schedule and deadlines to ensure minimal disruption
Thorough safety checks, risk assessments and use of PPE
We use sustainable methods where possible and recycle 90% of waste
Fully licensed waste carrier – CHAS registered and insured
Reliable and professional team with over 20 years of experience
VAT invoice on completion of the work
In need of an effective strip out company in Wakefield, Leeds or the surrounding area?
We offer office strip out and house strip before your renovation work begins. Our soft strip and hard strip process provides a quick, safe and efficient way to prepare a building without putting your staff or your project plans at risk. With the help of our knowledgeable team, we'll ensure the strip out is completed professionally and thoroughly by removing all the interior and exterior elements, including fixtures, fittings, wiring, ventilation and anything else required. We'll deal with any health and safety hazards and provide risk assessments as needed. In addition to recycling 90% of the waste we collect, we also use the greenest and safest strip out methods to reduce pollution and excess material during the process.
As the no. 1 waste removal team in Leeds, we're committed to delivering the best strip out service to every client. Call us on 0113 2568 853 or complete our online form and we'll get back to you shortly.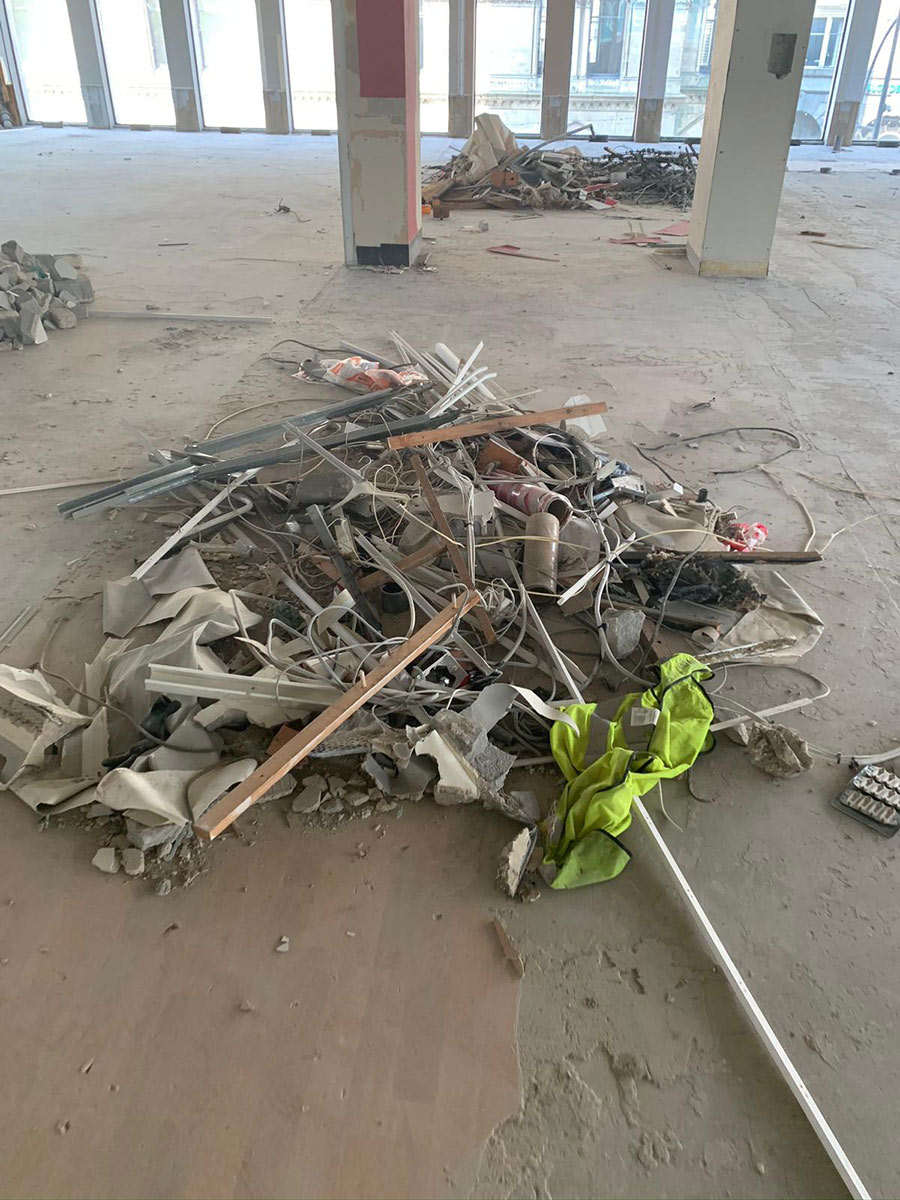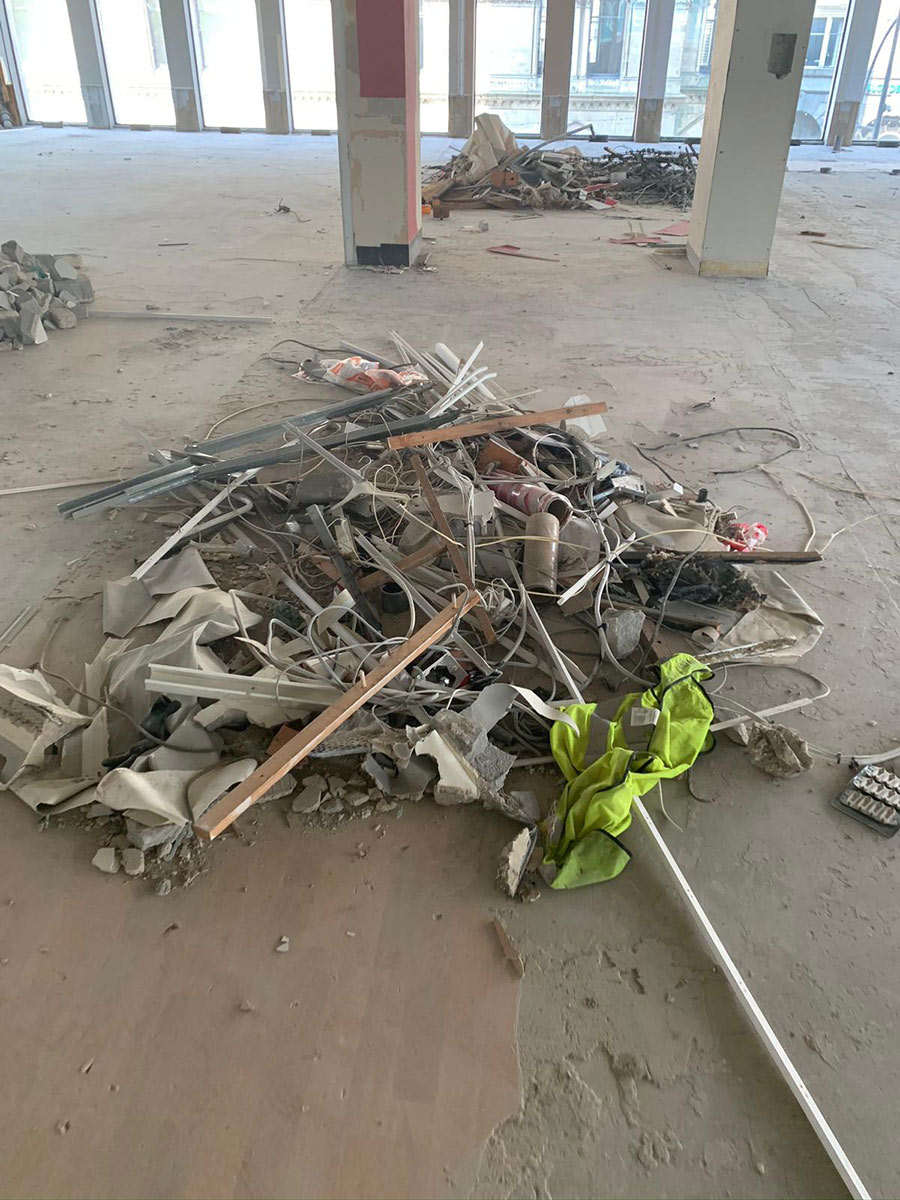 Alternatively you can WhatsApp us

 Whatsapp us
Call us for a FREE, no obligation quote on: 0113 2568 853